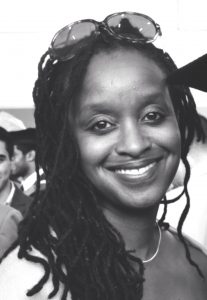 Siri Nishaan and I used to work in magazines together, but it was only a year after we met that we found we both practice kundalini yoga – amazing how it pops up in beautifully unexpected places. She discovered kundalini yoga 17 years ago, and has recently graduated from Level One Teacher Training with Karam Kriya. Here she tells us about how the training has changed her life…
How did you get into kundalini yoga, Siri Nishaan?
A friend of mine worked in a health shop and a kundalini yoga teacher came in one day. They had a conversation about kundalini yoga, which she shared with me and we decided to give it a try.
What made you finally decide you wanted to do teacher training?
Although I first tried kundalini yoga 17 years ago, there have been periods where I haven't practiced. But it was like a boomerang that kept finding its way back to me. It's like that. I guess I wasn't ready to embrace teaching before now or I would have followed this path much earlier. Now is the right time for me. The idea literally popped into my head one day and wouldn't leave me alone until I enrolled.

What was your favourite bit about the training?
I loved so many things. But the most special time was our ashram experience at Quinto do Rajo in the beautiful Portuguese countryside. We lived the yogic lifestyle and it helped instil a beautiful daily discipline in me. I have a magnet on my fridge that reads: 'Peace. It does not mean to be in a place where there is no noise, trouble or hard work. It means to be in the midst of those things and still be calm in your heart.' I don't think I can describe the effect the teacher training has had on me more perfectly.
What does your yoga practice look like now?
Like life, it has its ups and downs. But I embrace the challenging days and am uplifted by the fabulous ones. My favourite kriya at the moment is the Kriya For Tolerance. There is such intolerance in the world right now so it's good to send that energy out into the universe. I'm fascinated with the breath so I'm working with a pranayam meditation at the moment – alternate nostril breathing. I've been using this meditation with my mum who has lots of issues to do with breath/lungs and it's transforming her life.
And there are so many mantras I love. The best I can do is narrow it down to two – Long Ek Ong Kars and the Mul mantra. I love the discipline needed to chant Long Ek Ong Kars and think the Mul mantra is one of the most beautiful and heartlifting mantras to listen to.
Apart from the yoga itself, have you adopted any of the teachings into your life?
I follow the wake up sequence most mornings as it's a beautiful way to reintroduce yourself to the world each day. I was a pescetarian before taking the training and am gradually moving towards vegetarianism. This is a life journey so I trust that the rest will come.
How do you give love and care to yourself?
By making time to meditate and be still. By spending time with friends and family. By smiling, laughing and being grateful for each day.

Fave inspirational quote? 'Shine like the whole universe is yours' Rumi
Film? The Matrix – it's such a powerful allegory of these times
Book? The Alchemist by Paolo Coelho (Oh, and my French phrase book!)
City? Paris
Teacher? A primary school teacher called Mr McNerney
Kundalini yoga song? Rakhe Rakhanhar by Singh Kaur
Breakfast? Natural live yoghurt, fresh fruit and granola
Beauty essential? Almond oil with either geranium or lavender essential oils. I use it for everything!
Blog? My daughter's fashion blog (thebeautyrunblog.com), simply because I'm her mummy and I'm so proud of her.
Siri Nishaan is available for one-to-one or corporate sessions throughout London. Contact her on teachkundalini@gmail.com