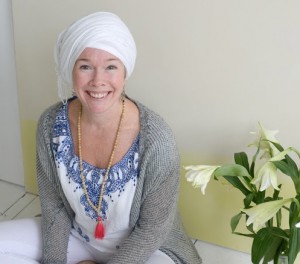 I've been teaching Kundalini Yoga (RYT500/Level 2) since 2010. I have an MA in the Traditions of Yoga and Meditation from SOAS, for which I received a Distinction.
I was born in Iran, grew up in Zimbabwe, and have since lived in South Africa, Japan, France, India and London (where I am now). So I've had lots of different addresses around the world, but I increasingly find that yoga is where I feel most at home.
I've also completed lots of training certifications in health and wellness, from Reiki to Theta Healing to Angel therapy to Ayurveda, but my best teacher has consistently been… yes, yoga.
I'm in love with yoga. It's through this simple practice that I've found a way to hush those eternally repetitive (and unhelpful) chatterings in my mind, and to find a portable corner of sweet stillness in this rollicking roller coaster that is life.
So I started this website to share my experiences of that sweet stillness. If we all know how to find it, there will be much more sweetness and stillness in the world. And maybe we'll all be a bit kinder, a bit calmer and a bit happier.
Sat nam x