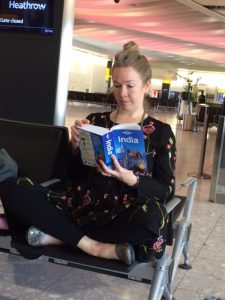 Nish and I went to India earlier this year for exactly 90 days. In kundalini yoga teachings, it takes 40 days to break a habit and 90 days to make a new habit. So we booked our flights for a 90-day trip, and called it our India kriya.
Our journey had all the makings of a kundalini yoga kriya: the joyfully rhythmic 'hey, we got this' bits; the existential 'what are we doing this for?' bits; the challenging and confronting bits when we just wanted to give up and go home; the peaks and troughs and the totally wow bits. And the savasana, which turned out to be 10 days of Vipassana. And ultimately, that trip has transformed us and deepened our relationship on many levels – just like a good kriya should.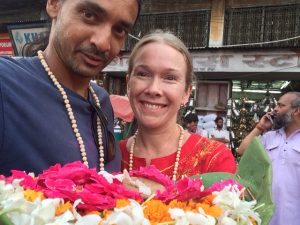 Each kundalini yoga kriya offers us a jewelish opportunity to learn how to fully engage with life. With each challenge we face in each kriya or meditation, we are encouraged to stay present with every flavour of emotion, discomfort, ego trip, wow factor and resistance. We learn to breathe through it, to find our way through our blocks, to be tenacious, to not budge from our goal – whether that be making it to the end of a minute of stretch pose or a week at a particularly challenging ashram – or at least negotiate our own way towards it. And eventually, there's that glorious final inhale where we learn that, no matter how tough or unbearable it gets (I'm looking at you, Meditation To Burn Out Inner Anger), this too shall pass. And then there are those blissful moments of stillness and peace, where we learn when and how to relax, how to COMPLETELY let go. And in this space, we take stock of what might have changed within us, what transformation might have taken place.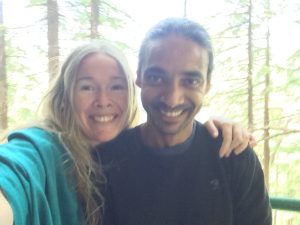 I've come to see my life as a kriya, and the many journeys, adventures and stages it contains as kriyas, too. It's all transformational in small and big ways, as long as I stay committed, present, conscious, and I breathe through it, and then I know exactly when to relax and how to let go.
Great skills. 
Sat nam x