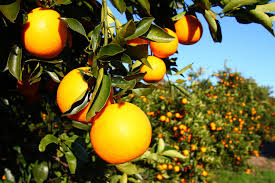 I love the random nuggets of information that are scattered throughout the kundalini yoga manuals – blink and you'll miss them. Here's one such nugget, a remedy for some pretty serious digestive ailments. Orange peels and olive oil… who knew?! Here's what Yogi Bhajan pegs as the cure for stomach cancer…
'I'll tell you one thing. If you have cancer in your intestinal system, cancer in your stomach, to cure, just take the orange peels and put olive oil in it and put water on it, and boil it and live on it – you will be cured. So chop it up, and then put olive oil, and then put water in it. I made like a vegetable and I ate it. You cannot imagine what it does to you. And if you sleep at night, the bathroom door should be open.
'You will get up by nature's call, so you don't worry, it will be very early hours. That is the beauty, my dear, of olive oil and orange peels, very finely chopped up.
'So, what they do is chop them up, and take onion, and put in rice – put those chopped peels in the rice – and then we put some green vegetables and we put in that oil – sesame oil – in that rice. A beautiful dish is prepared and it is perfect. You can use it anytime you like it.' – Yogi Bhajan
I haven't tried this, having never had a stomach issue serious enough to warrant it, but am intrigued…
Excerpt from KRI International Teacher Training Manual Level 2 • Life Cycles & Lifestyles, p98
Sat nam x