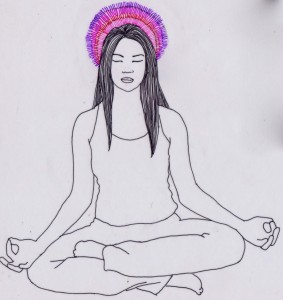 Please visit www.stillinthecity.com to see more details of my yoga and meditation classes.
Private yoga classes at your own home or workplace are for you if:
*You can't make my classes and would like to arrange your own session with your friends / family / colleagues at work or home (there's no limit on the number of attendees at a private yoga class).
*You're suffering from an injury or chronic illness and would like to learn some yoga postures to help heal.
*You're a little shy and would like to learn the yoga ropes before you launch into a studio class.
*You'd like to take a deep stretch during your office lunch hour or after work.
I am based in London, UK. Email me at yogigem@ymail.com for more information.
What to expect: You will need a space at your home and office where we can practice yoga. You can invite as many people to join the class as will fit comfortably in the space. Wear comfy clothes and bring a mat and a shawl or blanket to cover up during the long relaxations.
What you say: "I really look forward to our weekly lunchtime class with Gemma – it always hits the spot and makes the work day go so much faster. I had never done yoga before, and I can now say I'm a total convert!" Michael P, Director
"Gemma's classes make Wednesdays so much easier – she's a treasure. Thank you!" Charlotte, Editor