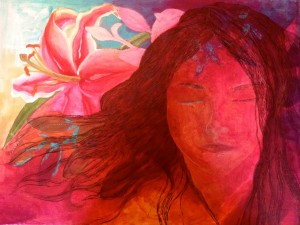 EXPAND YOUR AURA WITH KUNDALINI YOGA
When: Monday 16 July 2018, 12-4pm
Level: No experience necessary
Where: College of Psychic Studies, 16 Queensberry Pl, South Kensington, London SW7 2EB
More info and book: 
Visit the college website
 or c
all
020 7589 3292

The theme of 'natural radiance' is a strong one in the kundalini yoga tradition. With this sacred practice comes a recognition of our divine nature, our infinity, our inner – and outer – natural beauty. This awareness brings with it a confidence that imbues us with a real sense of presence and confidence. Our electromagnetic field is expanded and our strong radiant body causes those around us to sit up and take notice! In this half-day workshop, we will be working with the breath, movements, mantras and meditations to clear, balance and expand through our auric body. We will work on erasing the smoggy effects of toxins and 'city living' from our field, so we leave the workshop feeling shining, clear and bright.
Kundalini yoga is for you, no matter what your age, capability, level of flexibility. All you need to practise is an open mind and willing spirit. You may find some of the movements challenging, but always worth your best efforts. Please wear comfy clothes appropriate for movement. We practice on yoga mats on the floor, however chairs will be available for those who find sitting on the floor uncomfortable.
What you say:

"I've attended Gemma Bliss's workshops and many of her classes. 

She's always very professional, yet extremely warm and approachable. She leads you through a fabulous journey, plays wonderful music, and provides follow up information and meditations. The material and exercises are always highly relevant and thoroughly enjoyable – quite trying at times, but Gemma always seems to know the exact moment to provide encouragement and boost the energy levels!"Emma R, PA