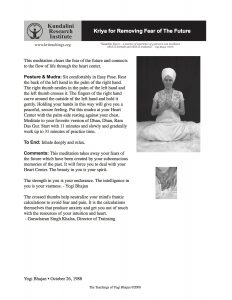 The first time I went to India was as an air hostess in 2002, and I fell truly, madly, deeply in love. The craziness of it, the stink of it, the loudness and jostlyness… I wrapped my arms greedily around all of it. Many of my colleagues took one look at Delhi's smog, overcrowding and poverty, and locked themselves in their hotel rooms with room service. But me, I couldn't wait to get out and dive head first into its messy, chaotic, big-hearted glory.
So smitten was I with India and my relatively new yoga practice that I left the airline and spent a year in the Himalayas. That was the year I learnt God exists! Since then, I've ping-ponged back and forth to do various yoga courses. But my heart has been yearning to return for another substantial trip to soak up more of India's juices. And Nish and I both feel this is something we need to do together. So, 13 or so years after my Himalayan experience, I'm heading back.
Weirdly, despite knowing how much I love India's bonkersness and volatility, those same things terrify me a little from my sanitised, safe perch here in London. Our plan for the next few months is pretty loose and flexible apart from a long stint at a meditation school in the Himalayas; mostly we're just going to let India be our teacher. Which feels scary.
And so I've been girding my loins with an 11-minute evening practice of the Kriya For Removing Fear Of The Future for 40 days, supported by the women in Siridyal's Facebook meditation group. What a sweet, nurturing, empowering and heart-felt meditation this is! For me it builds such an unwavering strength, such a steadiness in my heart, I feel as if I could go on meditating all night. There are two versions of Dhan Dhan Ram Das Guru that I used, by Prabhu Nam Kaur and Guru Amrit Kaur. Both absolutely sublime. And to practice this meditation with the group of women felt very special – I was conscious of us all, each holding a torch for it across timezones and continents, supporting each other in our steps towards courage and victory. 
So, 40 days on and I'm still a bit scared around the edges, but absolutely ready for whatever India has in store for us. You can follow our India  journey on Instagram here. Jai kali ma!
Sat nam x